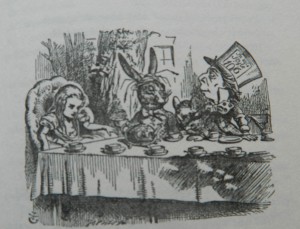 Helping my medtech clients understand clinical needs has always been at the heart of what I do. Traditionally this has been accomplished through in-depth dialogues with clinician providers—doctors and nurses on the front-line of patient care. Increasingly, however, it has become critical to include other hospital stakeholders, especially purchasing managers, in the mix.
During a recent study looking at an intensely competitive market for surgical instruments, the message was clear: Cost and contractual benefits drive product conversions and product features have little bearing. I was slightly surprised when the lion's share of surgeons and purchasing managers I spoke with admitted that physician preference was no longer the deciding factor. Purchasing dynamics are shifting for sure. In this month's issue of FGA Index I point you to a couple of excellent resources that offer perspective on the changes and provide key insights on how medtech companies should respond.
Happy 2013!
Medtech Sales Through the Looking Glass
A new calculus of hospital purchasing is emerging—one in which physician preference no longer reigns supreme. Death of a Medtech Salesman, an October 29th post on Stanford University's Biodesign Alumni blog, offers an insider's view on just how difficult it can be to close a sale in this era of multi-stakeholder decision making. In the post, Evan Anderson, sales manager at a "small market-development-stage medtech start-up" recounts his attempt to win the business of a large hospital system. He is asked to fill-out a 15-page application and given 10 minutes on a predetermined date (not of his choosing) to present to the product committee. He has been instructed to focus on two questions: "(i) how our product would save the hospital system money and (ii) why using our product did not violate their sole source contract with a large competitor." The outcome? Eight months later the hospital has yet to wager a decision and, in fact, has not even returned his calls. As Anderson notes, "this is not an isolated incident; it is the new trend."
In the wake of this fruitless encounter, Anderson sets out to discover how his medtech sales colleagues are navigating the 'new normal' by conducting interviews with ten experienced sales people. Based on this collective intelligence, Anderson provides an exceptionally astute analysis of the dynamics medtech sales reps are confronting today. Most usefully, Anderson defines three distinct product categories, each facing different challenges, which he outlines in detail. Based on my own recent experience, Anderson is dead on, particularly when he concludes that success relies not only on creating new sales strategies but also on rigorous consideration of the entire spectrum of stakeholders at the earliest phases of market development. Clinical needs can no longer be formulated based solely on voice-of-the-clinician – the true 'customer' is a chorus, a multi-faceted conglomerate with multi-faceted needs.
J&J CEO Alex Gorsky on the Meaning of Innovation in the Age of Cost-Containment
On March 14, 2012, Alex Gorsky, who was just weeks from taking over the helm at J&J, was interviewed by David Cassak as part of Stanford University's "From the Innovator's Workbench" series. This interview covers the evolution of J&J's medical device business from sutures and meshes to its multi-billion dollar orthopedic business and beyond. The real payoff comes when Gorsky weighs-in on the future of the industry and the imperative to deal with increased global demand for healthcare given the reality of limited resources. What this adds-up to, according to Gorsky, is a sea change in the meaning of innovation with a greater demand on value. Check out the full interview on the BioDesign Innovator's Workbench Website (scroll to Gorsky) or read an expanded summary on The Healthcare Blog.