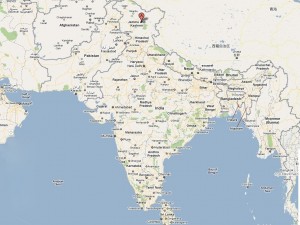 Welcome to the inaugural issue of FGA Index, a bimonthly newlettter focused on topics we deem relevant to our medtech clients. In this issue I share insights from industry leaders on India's emerging medical device market and explore perspectives from hospital administrators on the evolving dynamics in the hospital purchasing process. I wrap-up with a look through an alternative lens, that of sci-fi author Ray Bradbury, who offers apt instructions for breaking through adversity and living "life at the top of your energy."
Tapping the potential of India's burgeoning medical device market
In the perennial lookout for growth opportunities, many medtech companies are setting their sights on India. With low regulatory barriers-to-entry and annual healthcare sector growth trending at nearly 20%, India represents ample, untapped potential. In June, I attended a Life Science Alley-sponsored panel discussion for medical device professionals interested in learning about India's healthcare market and how to tap its potential for growth. The panel was comprised of a Minnesota delegation of business leaders who participated in the U.S. Commerce Department's Medical Mission to India from March 2-8, 2012. This mission included visits to Mumbai, New Delhi and Hyderabad. What follows is a distillation of the information and ideas that flowed from that program as well as related insights drawn from other sources that have captured my attention in recent months.
At the heart of India's health care expansion is its rising middle class with greater disposable income to pay for services in the country's predominately private healthcare system. Although India's public healthcare system provides services for free or at low cost, the private sector accounts for approximately 60% of inpatient and 80% of outpatient healthcare utilization. According to Richman, et al, "these private systems were designed for and are geared to the health needs of India's middle class—and thus target the Indian middle-class budget—with the public sector serving as a safety-net provider." These hospitals depend on attracting patients willing to pay more for what they perceive to be higher quality care and improved accessibility. According to the Life Science Alley (LSA) panel, it is these private hospitals that are fueling the tremendous growth now occurring in India's medical device market, which is expected to reach $6 billion(US) by 2015.
With only 14% of India's population covered by health insurance and a national per capita GDP of approximately $1400(US), affordability of care is paramount. In this market dominated by out-of-pocket payment patients are compelled to "shop" for medical services and pricing comparisons are commonplace. As Richman observes, "competitive pressures are forcing many hospitals in India to offer services with capitated pricing." Thus, these institutions bear significant financial risk. Given this dynamic, device makers accustomed to US/EU markets must be prepared to accept lower margins as a trade-off for the higher volume potential India offers. LSA panelists stressed the need to simplify the feature set of existing medical technologies, by paring back to basic functionality, to enable products to be priced for the local market.
At present, India's medical device market is dominated by imports with nearly 65% coming from suppliers outside the country and approximately 30% coming from US-based suppliers. Multinationals prevail in the high-end of the market while domestic suppliers dominate in disposables and other lower end devices. As the market evolves, however, panelists predict that devices manufactured specifically to India standards will become more important across the spectrum, carving out a distinct advantage for domestic players and companies that have developed strong, local partnerships and/or operational bases within the country.
Indeed, LSA panelists see the development of regional partnerships and investment in India's local economy as a key element of success for medtech companies looking to enter this market. These local ties are essential in helping to navigate India's complex and evolving maze of registration processes, manufacturing policies and in understanding the ins-and-outs of India's Special Economic Zones (SEZs) and emerging regulatory environment (this recent India Times article discusses the challenges India is facing in its attempts to implement more effective regulatory policies).
The battle for physician influence in hospital purchasing
It is no secret that hospital purchasing has become increasingly dominated by the drive for cost cutting and containment over the past decade. Purchasing managers and the like have more sway in the decision making process than ever. In the past medical device suppliers endeavored to win-over physician end-users, whom, it was assumed, possessed the influence to usher purchases through the hospital's chain-of-command as well as the clout to convince administrators that product advancements and enhancements were worthy of their pricing premiums. While physicians continue to exercise tremendous influence on hospital purchasing decisions, it seems to me that recent years have brought a sea change in how these providers think about innovation. Enhancements and advancements remain important but affordability as a key component of product innovation has definitely moved-up the food chain and physicians are applying greater scrutiny when assessing the value of next generation "bells and whistles."
Clearly much has changed to shift physician attitudes. Without a doubt, hospital purchasing organizations, recognizing the importance of physician buy-in, have played a critical role in this shift. Many have instituted programs to engage physicians as key strategic partners in their cost-saving initiatives. What this means is that rather than simply "pushing" product requests, physicians are working alongside multiple clinical and financial stakeholders as collaborators and arbitrators. The ultimate goal: Deliver quality care without breaking the bank. The Healthcare Financial Management Association (HFMA), an organization of nearly forty thousand healthcare financial management executives, published an educational report outlining key strategies for its members in enlisting physicians as allies in generating supply chain savings. This is instructive reading for anyone seeking a behind-the-scenes look at the real-life negotiating that underlies hospital purchasing decisions.
Ray Bradbury: Live Forever!
This Paris Review interview with Ray Bradbury has been making the rounds on the Internet ever since author's death on June 5th at the age of 91. It is a truly inspiring read. Bradbury, who suffered a debilitating stroke in 1999 but still managed to write until the end of his life, provides a useful lesson in perseverance. "I don't believe in optimism," he says, "I believe in optimal behavior. That's a different thing. If you behave every day of your life to the top of your genetics, what can you do? Test it. Find out."